3 WAYS TO UNF*CK YOUR LANDING PAGE HEADLINE
Have you ever read a landing page you just couldn't WAIT to drop your email address into?
Sadly, my inboxes (yes, plural...#nojudging) show I have, on way more than one occasion. But that's a post for another day (I'll share why I do this, and how you can steal it to help grow your biz).
Here's the thing:
There's a LOT of crap online these days. And it's all bland, boring and blends together. You can't tell one coach from another, whether an offer's good or bad...and digital courses? Fuggedaboudit.
So when a great landing page pops onto my radar, naturally I've gotta take a peek.
(I mentioned in this post what the biggest mistakes are I see entrepreneurs and digital marketers make when it comes to landing page copy, as well as what and how to test.)
Problem is, most solopreneurs overlook the importance of landing pages. They don't spend enough time writing them - they think dropping a few bullets and a half-assed headline in a template will do the trick.
But they're dead wrong.
Your landing page is where you:
Convey value

Earn trust

Convert visitors into leads 
That last point? Is the most important one of all, 'cause it grows your email list.
If you don't have anyone on your list, you don't have anyone to sell to.
What I'm helping you solve today is your lame-o headline. And (lucky for you) I've doled out a few proven and tested frameworks and formulas you can take and tweak and test to your heart's desire.
You may already be thinking, "Yeah yeah, I already know how to write headlines".
Not so fast there, pard.
Landing page headlines are different from blog post titles, email subject lines and sales pages. Yes, their job is to pique curiosity and grab attention, but that's where the similarities end.
I can't stress enough how critical your landing page headline is to the success of your list growth, webinar registrations, funnel or launch.
I know what you're thinking - probably sounds something like, "So, Miss Smartypants, how do you come up with a landing page headline that converts?" (so glad you asked!)
You begin by brainstorming at least 10 (if you're a copywriter, even more).
Sounds like a lot, doesn't it?
So let's put things into context a little:
Time brainstorming and writing 10 headlines = 30 minutes
A winning headline = 40% or higher conversion rate (which can mean hundreds or even thousands added to your list)
The bigger the list of qualified leads = more sales
Suddenly, spending 30 minutes writing out headlines doesn't seem like such a big deal, does it?
Priorities, friend. Priorities.
But notice above I said qualified leads? That's the clincher - not every lead is created equal.
If you've got a list full of people who only want your free stuff, you'll have a giant list but stay flat broke.
Your headline is where you draw your line in the sand.

So let's get into it. Here are 3 landing page headline frameworks you can swipe and use right now.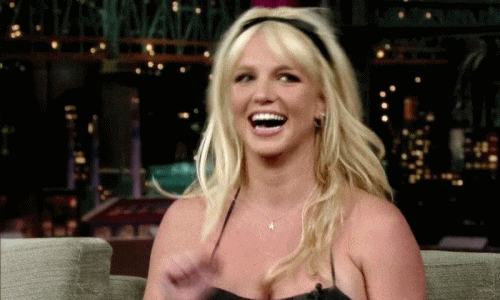 👇👇👇👇
The WWH Headline Method
This simple formula can be used to write landing page headlines that do what they're supposed to, every time. Here's what it means:
WWH = What + When + How
How it works:
Tell the reader what you're promising.

What

pain are you alleviating or problem are you solving?

Tell them

when

it will be solved. Give them an almost unbelievable timeframe.

Tell them

how

they'll get results.
For example, Grow your list by 100 in the next 3 days using ONE simple strategy
(The WHAT: Growing list by 100, the WHEN: in 3 days, the HOW: by doing one thing)
The "How To/Even If" Headline
How-to headlines are arguably boring but wildly effective. People always want to know how to do things. You're simply telling the reader you'll show them how to do something 'painful' even if they don't think they can.
For example: How To Write Copy That Gets Anyone To Buy (Even If You're Not a Writer, Hate Writing, Or Don't Know Where to Start)
"My Weird, Fantastic Solution" Headline
I debated adding this one because I personally think the "scam-factor" can be cranked pretty high, plus it's not focused on the reader. And we all know that just because something worked for one person, it doesn't mean it'll work for anyone else. Yet I can't ignore the strange fact that this one converts (our brains are SO weird!).
Here's what it might look like: My Weird 3-Step Strategy For Getting Highly Paid To Do Work You Love In 12 Weeks Or Less!
BONUS: "Why X is the New Y" Headline
If you look closely, you'll notice this one's actually a "how-to" headline in disguise.
Here's an example: Why Video is the New "Relevancy Hacking" And How You Can Use it To Ignite Your Profits
Want another? Why 1:1 Services Are The #1 Path To Online Profits (And How to Leverage Your Expertise Without Burning Out)
Okay...now it's over to you. 
I just hand-delivered 4 proven landing page headline frameworks you can start using right now that'll help you  stop settling for crappy conversions and limp list growth.
But you need to remember, this is the long game. Which means, if you don't get results from one, test another. And keep testing until you find the winner. 
Let me know in the comments which one you're going to try first!
Want personal, one-on-one help to UNF*CK your funnel, sales page or course launch in ONE day? Book your VIP session now, and let's get started.